Combat Hapkido
What is Combat Hapkido?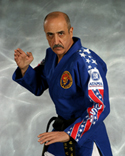 Combat Hapkido (in Korean "Chon-Tu Kwan Hapkido") developed by Grandmaster John Pellegrini, is a self defense system based upon a modern, eclectic style of the Korean Martial Art of Hapkido. Combat Hapkido's dynamic concepts are based upon scientific principal's of anatomy and biokinetics as well as psychology, strategy and consideration for legal and moral implications. It is well suited for men and women of all sizes because physical strength and athletic abilities are not essential. The emphasis is on redirecting the attacker's force and controlling the attacker with minimal effort on your part.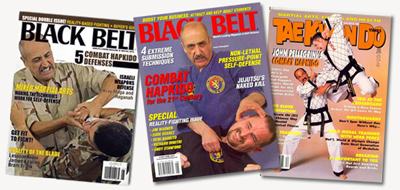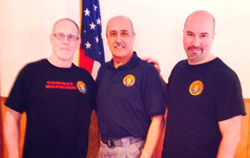 The founder of the Combat Hapkido system, Grandmaster John Pellegrini, has regularly appeared in Black Belt Magazine and is an internationally respected martial artist. Master Clancy and Master Defilippo have regularly trained with Grandmaster Pellegrini for over ten years. They are also both certified Senior Instructors in the Combat Hapkido system.
All of the techniques of this system are practical, realistic and extremely effective in street situations.
How Can Combat Hapkido Benefit You?
Improve your skills and advance your knowledge with an effective, comprehensive and practical system of scientific self-defense.
Learn real-life, effective street-smart protection and defensive techniques.
Receive prestigious world-recognized certifications
Belong to a dynamic, friendly and internationally respected organization.
Combat Hapkido is the result of over 40 years of Martial Arts / Self-Defense study, research, application and synthesis. It differs from other Hapkido styles in several technical areas.

Here are a few examples:
Combat Hapkido is 100% Self-Defense. There are no forms (Kata/Hyungs) in the system.
All Combat Hapkido kicks are directed to the lower part of the body. We do not teach "acrobatic/flying" kicks.
Combat Hapkido employs break-falls and throws in a very limited and safe manner. Athletic ability for participants is not a requirement.
Combat Hapkido is not a sport. There are no competitions, tournaments or championships.
If you are looking for a great self-defense program come and check us out! We're conveniently located in Troy, New York at Troy Taekwondo serving the greater Albany and Rensselaer County regions (Troy, North Greenbush, Albany, Rensselaer & East Greenbush)!