What Does Chon-Ji Mean?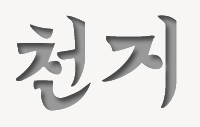 Chon-Ji (pronounced "Chon-Gee") literally translated in Korean means Heaven and Earth. In the orient it symbolizes the creation of the world and the beginning of human history or creation itself. Our school is appropriately named Chon-Ji because just as creation is the starting point of all things, we believe your martial arts training is a new staring point for your life. We pride ourselves on open-minded martial arts instruction designed to be inclusive. All classes are tailored and taught to accommodate your training needs at your own pace.
We'd love to speak with you about your martial arts goals.
Sign up or call (518) 512-9179 to schedule a FREE trial today!